Spring Proddy Flowers - August 31, 2019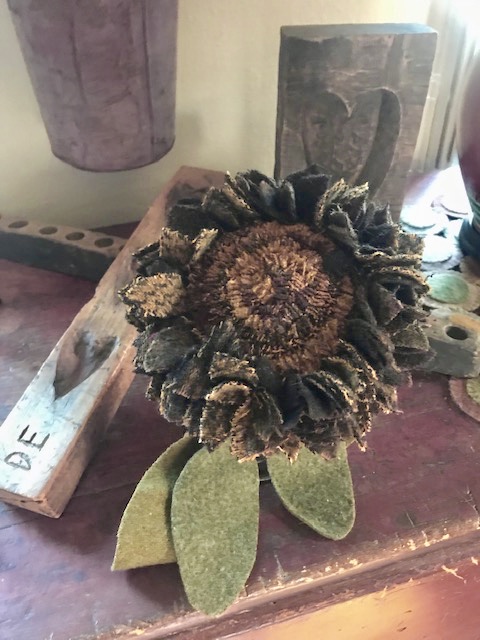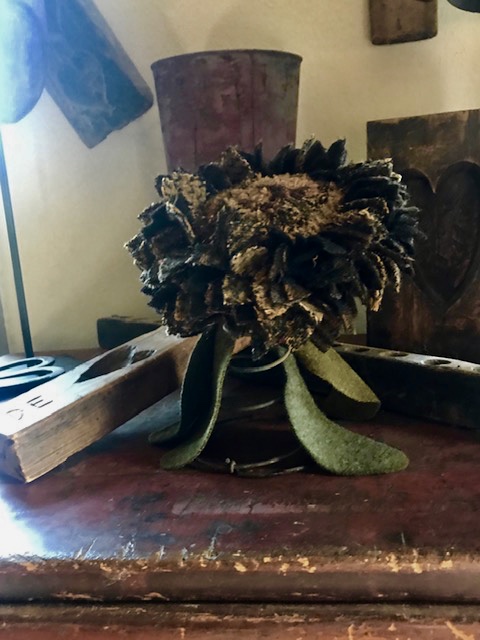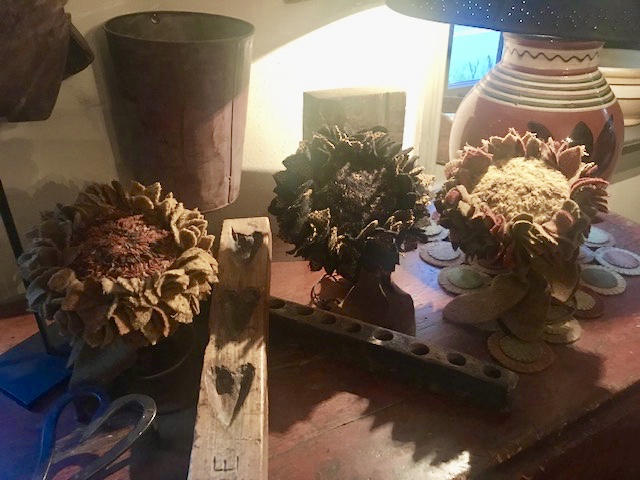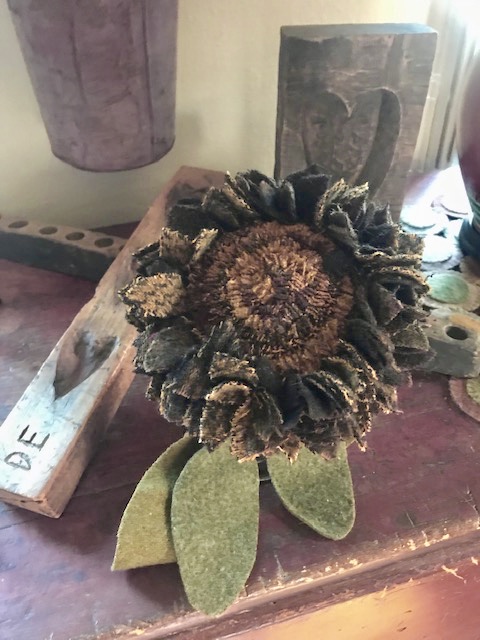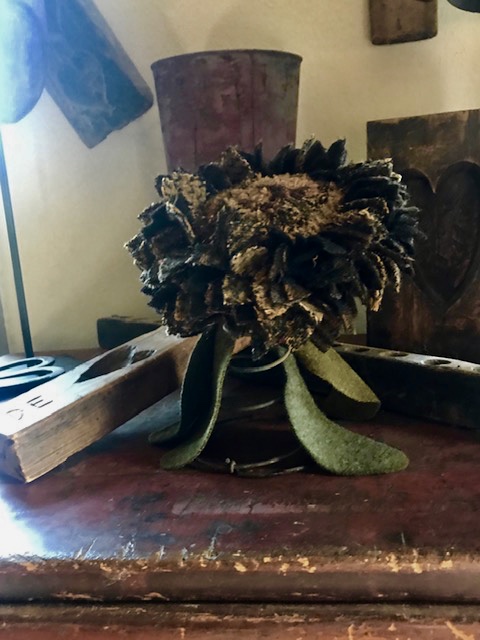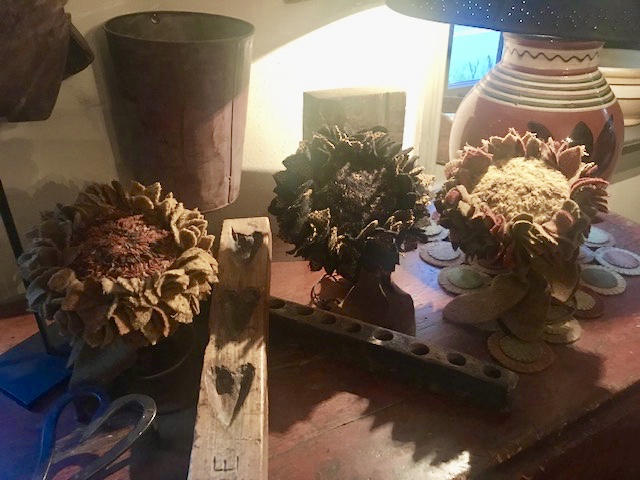 Spring Proddy Flowers - August 31, 2019
Saturday, August 31, 2019
10:00-1:00
Jan Cole from The Wool'n Gardener will be offering a workshop to learn how to make the ever-so-popular "Spring Proddy Flowers"! Students will learn, from start to finish, how to create these lush, beautiful 8"-9" wool flowers. Take this opportunity to use up some of your wool odds 'n ends and stash!!!! Once you have mastered the proddy flowers, the possibilities are endless!
8"-9" Spring Proddy Sunflowers
Class includes:
Instruction/demonstration of process

Templates for center of flower and petals

Linen backing (2 flowers)

2 antique bedsprings

4 wool leaves (blanket wool)

Stuffing for 2 flowers is available for students to take

There will be a box of noodles for you to use as well if you don't have any of your own to bring.
Students to bring:
Hooking frame and hook (center of flower is hooked - also see note about purchasing proddy tool)

Noodles for hooking center of flower in the color of your choice (I use 8 ½ or 9 cut but whatever you have on hand will work.) – the center of the flower is usually darker than the petals. (I sometimes use 6-7 different wools in the center depending on the noodles I have) **There will be a box of noodles for you to use as well if you don't have any of your own to bring.

The equivalent of 1/2 yard of wool for each flower – I encourage using 3 different wools or odds and ends to mix– petals are shaped from a 3" square so pieces should be no smaller than 3 x 3.

An 8" x 8" piece of wool will be needed for the back of the flower.

Proddy tool (optional) – If purchased the day of class $25.00 (normally $29.00) - I find using a proddy tool puts less stress on my wrist, hand and shoulder. A hemostat can also be used but they sometimes fray the wool and may not be sturdy enough to pull 2 petals through the backing at one time. (If purchasing a proddy tool (handmade in the UK), please notify me prior to class to ensure availability (jantique@ptd.net) or note on the form at check-out.)

Embroidery thread to coordinate with wool (I use Valdani #8) - a large selection of colors will be available for purchase at the shop as well.

Scissors for cutting wool – (I use a 6"-7" Gingher scissor to cut wool petals)
Basic hooking experience recommended. If you have any questions, please contact the shop at 484-793-0181 or info@thebeethebear.com
Light refreshments will be provided.
If you plan to make purchases before the class, please plan to arrive early so as not to hold up instruction. The shop will be open 30 min prior to the start of the class.